ICARUS Drop New EP 'This Must Be The Place'
Featuring New Tracks 'Sirens' and 'Running Away'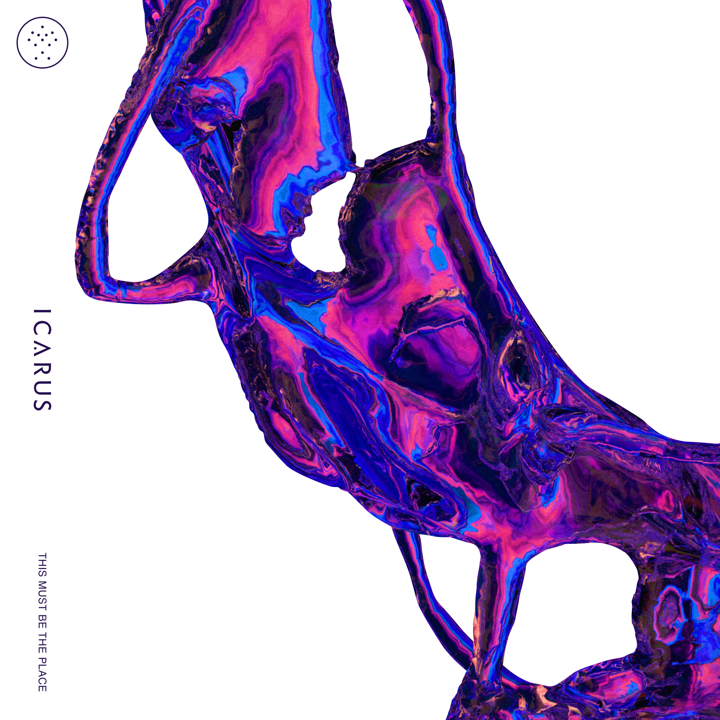 Stream 'This Must Be The Place EP' HERE
2018 provided the biggest moment of ICARUS's career to date. They started the year by landing their fourth consecutive Hottest Record with 'Love Has Come Around' – a track that soon earned the support of rising stars RÜFÜS DU SOL.
That started a RÜFÜS / ICARUS bromance, with the Australian trio inviting the Bristol-based brothers on tour. ICARUS opened for them on the North American leg, earning new fans wherever they went, notably with three nights at Los Angeles' 6000 capacity Shrine Expo Hall and another three at New York's Terminal 5. ICARUS then stepped up as main support on RÜFÜS'S UK dates as they earned a rapturous reception at London's Printworks.
It would've been a remarkable experience for anyone, but for ICARUS it was all the more impressive as they'd only debuted their live show six months earlier.
While all that was going on, the genre-defying duo – brothers Ian and Tom Griffiths – were also readying their new EP 'This Must Be The Place' which is released today on FFRR. Their most accomplished body of work to date, the EP revolves around the concept of constantly moving from one place to the next – a lifestyle which dictates contradictory emotions of unlimited freedom alongside loneliness and anxiety.
The EP was previewed by 'Echoes', which hit #3 on Radio 1's Dance Chart, and 'Man of the Land feat. Real Lies', a collaboration which pitied ICARUS's dark, cinematic production alongside transient-themed lyricism from Real Lies. As ICARUS note, "We've got the clearest vision that we've ever had of the core ICARUS sound, but those tracks show that we'll always experiment with how far we'll push it."
That approach also informs the EP's other new tracks. Previously ICARUS have moved at will between styles, infusing crossover anthems, cinematic atmospherics and expansive progressive productions with their own signature style. This time around, 'Sirens' brings all of those elements into one thrilling new take on what ICARUS can be.
An early demo of 'Sirens' was almost forgotten about until it was included on a pre-gig playlist during the duo's first live tour. That version attracted the interest of some friends and inspired ICARUS to again focus their attention upon it. "It was a straight-up crossover track, almost a pop record with a three-minute song structure but we really liked the beat and the drop. Our current approach to production made it come together." It features vocals from fellow Bristolian, Katy Pearson.
The other new track 'Running Away' best captures the EP's concept of constantly moving onto new horizons. The track remained unfinished as they left for the RÜFÜS DU SOL tour and trying to finish it on the road proved difficult. But it soon reached its full potential when they returned home. "It took going away on tour and having those experiences and then coming back to our comfort zone to make it work. But now it really matches up with what we both felt was right for it."
There's much more to come from ICARUS throughout 2019, with more releases and shows planned as the year unfolds. They'll play their first live show in Mexico in March when they hit the Vaivén Festival which is headed by The Chainsmokers, Disclosure and Chvrches. They'll then return to the UK and Ireland in April for the following live headline shows:
April 23rd – Manchester - The Deaf Institute
April 24th – London - XOYO
April 25th – Glasgow - SWG3
April 26th – Bristol - Thekla
April 27th – Dublin - Button Factory