UK Duo Icarus Return With Euphoric New Single "Dreams Of You"
Featuring Indie-Pop Sensation Rae Morris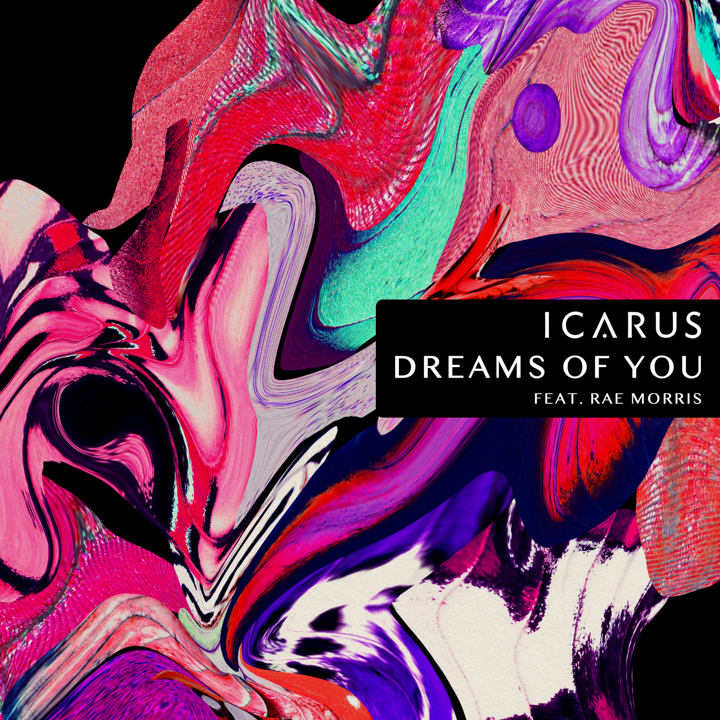 Icarus return with new single 'Dreams Of You', featuring British burgeoning popstar Rae Morris.
An emotional slice of progressive dance music, 'Dreams Of You' positions Morris' powerful vocals amidst flickering arpeggios and euphoric breakdowns. Icarus had done a remix of Rae Morris's 'Do It' in 2017. It's still one of her most streamed tracks, so working together was always logical. It follows on from February EP 'This Must Be The Place', a lauded, four-track release that included 'Echoes', a single that hit #3 on the BBC Radio 1 Dance Chart. Prior to that they released 'Man of the Land', a collaboration which pitted Icarus' dark, cinematic production alongside transient-themed lyricism from Real Lies.
Launching their LIVE show last year, Icarus have since taken the show on tour with Rufus Du Sol, as well as their own 5-stop UK tour in April this year across Manchester, London, Glasgow, Bristol, and Dublin. A typically stacked summer schedule has seen the duo perform in Ibiza, as well as festivals including Parklife and Annie Mac's Lost & Found. Looking ahead, they will play a Ministry of Sound Halloween party on 26th October alongside Anek, The Menendez Brothers and Just Geo.
Made up of Bristol brothers Tom and Ian Griffiths, Icarus shared a long journey through the outer realms of electronic music before being signed to Pete Tong's iconic FFRR imprint in 2015. In the years since they have embarked on a sharp ascent through the ranks of UK dance music, cultivating a dedicated following by releasing a slew of fan-favourite tracks. With hits including 'October' and 'King Kong', the pair have garnered over 60 million streams and 7x Hottest Records on BBC Radio One over the course of their careers. Moving away from single releases in 2018 with their 5-track EP In The Dark, Icarus continue to grow and develop in their artistry. Their recent concept EP This Must Be The Place received critical acclaim, lauded as one of their most accomplished bodies of work yet.
'Dreams Of You' further cements Icarus' status as one of the UK electronic scene's most forward-thinking acts.
-------------------------------------------------------------------------------------------------------------------------------------------------
"Icarus blends disco's playful nature with soulful, introverted house moods, striking a perfect balance between dance floor vibes and bedroom reveries." – Billboard
"Clearly illustrates why the duo is being heralded as one of the UK's most promising talents at the moment." – Mixmag
"The Bristol-based brotherly duo have established themselves as out of the box thinkers." – Earmilk
"Their productions rack up abundant streaming numbers and are refreshing in construction." – Dancing Astronaut
-------------------------------------------------------------------------------------------------------------------------------------------------